How Aero Design Swiss will make your bike adjustable and more aerodynamic
|
Tags: Adjustability, Aerodynamics, Get Fit to Fly, Cycling, Technology, Future
Get fit to fly: the concept
We have worked closely for many years with the world's best professional teams in road, in triathlon and track, their athletes, mechanics, technical editors, factories, university professors and designers from other industries. From
Mario Cipollini
, Gilberto Simoni and
Damiano Cunego
at
Saeco-Cannondale
to Roberto Heras,
Alberto Contador
and rockstar mechanic Faustino Munoz at Liberty Seguros and
Cadel Evans
at Lotto, we have confronted recurring fit and aerodynamic challenges.
While we have taken a short break to observe and fine tune our direction, bicycle design has driven down a 10-year dead-end street and has been littered with components with massively compromised adjustability. Basic athlete needs have been and are being forgotten in order to produce a bike which can be fast by itself in the wind tunnel.
This is why we feel again driven to deliver next generation aerodynamics while respecting the needs of the athlete.
What does this mean?
We strive to design, engineer and manufacture bicycle components with two main objectives in mind:
Massive Adjustability
and Next Generation Aerodynamics.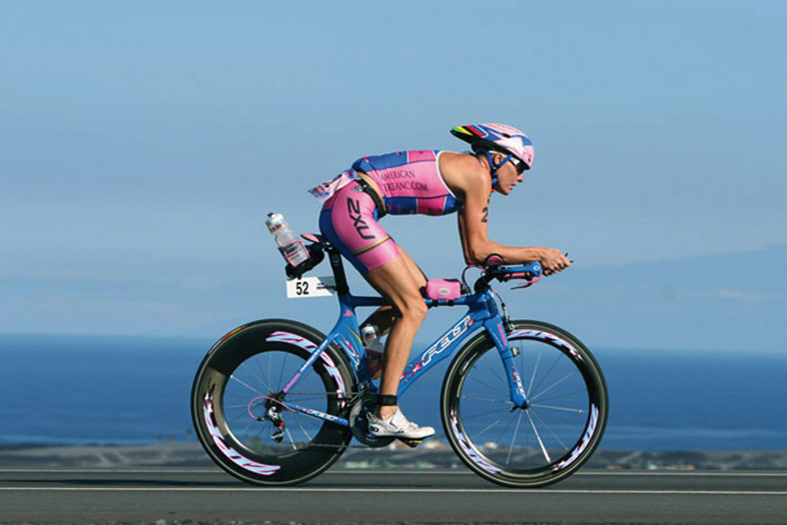 Michellie Jones at the World Championships Ironman Hawaii 2006
Get Fit with adjustability
The correct fit or positioning on your bike is the key component for a fast, comfortable, powerful and successful ride. The continuous 30-year rise of bike fitters, fit clinics, power meters, wind tunnels and CFD (Computational Fluid Dynamics) programs around the world are proof of this.
We aim to provide the tools to support this process for pros, amateurs and teams as well as fit specialists themselves.
Adjustability is our first focus because your position determines your ability to be comfortable, relax, breathe, generate power over time and minimize your aerodynamic drag.
Creating products that have the ability to transform any single rider to their optimal position on any properly sized frame must be the focus of cockpit development.
This way you will no longer have to perfectly measure your perfect riding position before ordering your frame and components or have to buy a new stem or bar if you grow a little, add flexibility or shrink (or enhance) the gut a bit.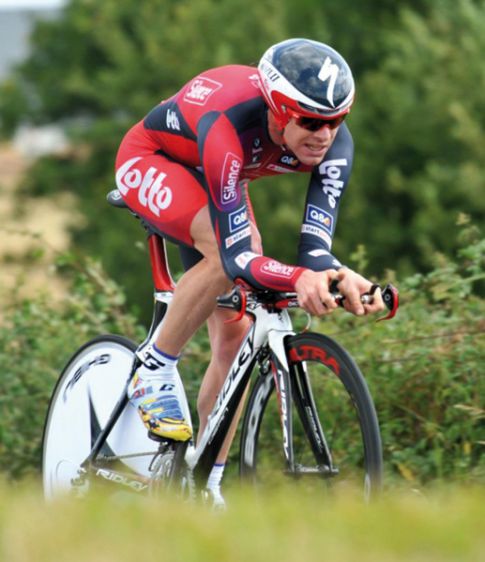 Cadel Evans 1st in an ITT at Tour de France 2008
… to Fly thanks to aerodynamics
The aerodynamics of each single component must seek to enhance the entire package over the entire course. Not just focus on old fashioned deep sections and minimized frontal area aerodynamics with some surface effects.
Our fourth generation forks have been designed to further reduce the drag effects and improve the stability of the front wheel.
Our forks have been joined by third generation handlebars and soon-to-come frames co-designed with Bruce Eddington at Force India F1 to improve the aerodynamics and stability of by far the biggest drag effect on the bike - YOU!
A multitude of other products will surprise and delight your future as they enhance the efficiency of your ride on the road, on the track and even on roads less traveled (and less trafficked!).
Please share!
Let's share the dream to
Get Fit to Fly!
We are going to launch our first surprise component on
Kickstarter
in the beginning of July, so follow us on
Facebook
and
Twitter
to keep up with our updates so you can be among the first people to have access to our first product and we can all make the first steps to Get Fit to Fly!